Professional Carpet Cleaning East Auckland
Call East Auckland Best Local Carpet Cleaners
!
Non Toxic
Fully Insured
5 Star Rated
Top Service
Stain Removal
Fast Drying
Professional Carpet Cleaning
East Auckland
Call The Local East Auckland Carpet Cleaners 
For Fresh Clean Carpet You'll Love ! 
Professional Carpet Cleaning East Auckland Area
KLEVER offers thorough and reliable carpet cleaning on Auckland's Eastern suburbs. We also have stain removal specialists for all types of carpet and upholstery cleaning. From domestic to commercial and hospitality carpet, we clean carpets in every setting, such as offices, homes, hospitals, hotels, and more…
Whether your home needs it's annual carpet cleaning service or deep steam clean after years of build up, then look no further. We employ friendly, reliable and customer focused carpet cleaners. We're trained in using our purpose built equipment to deliver results the little guys can only dream of. We only use powerful truck mounted machines that have the strength and heat to remove 99% of the soiling in your carpet.
Our carpet technicians respect you and your property. We don't rush, our team take the time required to deliver the deepest clean humanly possible.
So if you carpet is looking a little old and dull, or if you have some stains or odours that you can't get rid of, then call our East Auckland carpet cleaning professionals for the service and care you expect.
Our Friendly Carpet Cleaners In East Auckland Cover…
Our Carpet Cleaning Reviews
Does agreaf job and the service is so good

Maggie Law
04:00 21 Jul 22
Highly recommended. Very satisfied with the service. Very good communication, friendly and easy to deal with 👍

Alloy Reyes
20:43 28 Jun 22
All I can say is wow! From the moment I booked the job through till it was complete the service and professionalism was outstanding! Kyal was awesome to deal with! Highly recommend this company and we will be using them in the future! Thanks for making the whole process seamless!Becky Johnson

Becky Johnson
22:07 24 May 22
Just want to thank Kyal for his fantastic job. Recently we moved in and there were countless stains of unknown nature on the carpet. Really hard case. Kyal was very professional, friendly, and patient enough answering on all our multiple questions. Now our carpet is noticeably better. We are really happy with the result. Thank you very much.

Irina Telezhuk
22:04 23 May 22
Kyal was a star, he went above and beyond what was required of him, he did a fantastic job the stains and discoloration was a huge improvement. Im def booking in for my carpets in 3 weeks. Shay your business rocks !!!

Maria Eddishaw
21:44 08 Mar 22
Good communicationProfessional friendly serviceDid a great jobHighly recommendWill use again

Nicola Rikys
01:13 03 Feb 22
Shane and Kyal were fantastic! We had a nightmare flatmate whose cat ruined our carpet. It was absolutely disgusting. These guys came within a day once they heard how horrible the situation was, cut out the bad patch and cleaned the entire ground floor. Super friendly, super professional, A+++

Moria Brengauz
03:31 30 Nov 21
Amazing carpet cleaning results and friendly staff! Looks like we have a new carpet all around the house! Highly recommended!

Jaque Candida
06:33 22 Nov 21
Che was absolutely amazing to deal with and did such a good job of my carpet highly highly recommended thank you so much 😊

Lorraine Jenkins
06:42 20 Oct 21
Che did great job on our house.Really friendly and super organised! Got rid off paint stain when everyone else said it is a lost case! Thanks!

Amazing service. Kept me informed every step of the way. Fabulous job removing the stains on my carpet - had to come back as they weren't quite right and Che came back with a smile in his face, more than happy to ensure the job was 100% to standard.

Angela Pantano
22:57 28 May 21
The deep clean used on our sofa to rid the dog smell and dirt was well worth the spend. Che also came back a second time after missing a small section the first time. He cleaned our rug for free because of the mix up! Such a friendly guy and the results were beyond my expectations. They really do take care of there customers. Thank you 😊

Che and Klever Carpet Cleaning did a great job at getting some stubborn pet stains out of my carpet. He knows his stuff and has the equipment to do the job right. Brilliant service and communication and service with a smile.

Candice Baker
00:53 02 Feb 21
Great job, very professional and easy to deal with, highly recommend.

Che provided a very professional service - prompt, great communication and attention to detail, and at a competitive price. Wouldn't hesitate to recommend him!

We have had our couch cleaned by Klever 3 times now and each time they have done an amazing job. We have used another company previously and they couldn't get a couple of marks out and damaged an area on the couch. When Klever came, they were able to get those stains out. We will continue to use them to maintain the cleanliness and to look after our couches.

Sarah Barratt-Boyes
08:10 27 Oct 20
Che was flexible with fitting us in and did a great job cleaning stains and making the carpets feel like new. Awesome job, very happy.

Isobel Simmons
00:02 10 Aug 20
KLEVER did what Steam n Dry couldn't do! We had him in for stain removal and the stains were instantly unrecognisable! He arrived ahead of schedule, greeted us with such a friendly and positive attitude and talked myself and my partner though the process. Would definitely recommend KLEVER to anyone looking for quality service when it comes to carpet cleaning! I will definitely be in contact with KLEVER again for all future jobs.

Mel Taiese
01:39 04 Aug 20
Fabulous service!!! Were able to remove stains that another company made a mess of. Would highly recommend and will not be going anywhere else! Just awesome.

Shaun Mortensen
09:39 30 Jul 20
High quality and professional service

Daniel Lund
21:22 23 Jul 20
These guys were amazing from start to finish! from the moment I called they were professional, efficient and helpful. They're SMS with GPS tracking of the guy coming was really cool. And the work they did on my carpet was first rate.

Petra Štěpánková
10:30 17 Jul 20
These guys were incredible...the best carpet cleaning job I've ever had and so professional....can't recommend them enough!

Vickie Loach
03:43 07 Jun 20
Fantastic service from start to finish - am delighted with the end result. Booking was seamless, the team were professional, and the cleaning process highly effective. My border collie had made a real mess of the carpets and couch, and now they've come up like new! Thanks Klever, will definitely be booking you again and recommending you to friends and family.

Verity Vincent
09:18 27 May 20
Great company to deal with, we had a pretty bad puppy (lab) really muck up our carpet..didn't look like it was salvageable....we had These blokes come in and really smashed the cleaning duties....I would absolutely recommend this company...all the smells and stains removed, tidy respectful and well mannered workers.

Hayden Taylor
09:01 14 May 20
Thanks for getting a good job done on short notice. The only down side was it was very expensive. Bill paid make no sense for one hour job. Rates.on website and invoice way apart. Other then that Ben was a awesome person to deal with.

Nivec Civils Limited
20:10 25 Dec 19
Even in busy Christmas season they managed to fit in my job, turned up with s smile and did a great job. Wish all service providers were this good. Highly recommend

Chris O' Callaghan
20:00 03 Dec 19
Great service from beginning to end. Super easy to book, came on time (down to the minute) worked quickly and efficiently and most importantly I am VERY happy with the result! We have two young boys who went through the slime/putty craze and a puppy who took a while with his training, even with all this Che managed to get our carpet looking brand new again. Can definitely recommend using Klever Carpet Cleaning.

Emma Crozier
08:30 03 Dec 19
I highly recommend Klever Carpet Cleaning. Che did an amazing job removing a raspberry drink stain on my cream colured carpet. 👍

ellen ryan
03:55 28 Nov 19
Great service thanks che!

Brendon Aish
22:49 25 Oct 19
Professional and fast. These guys give an amazing service! Would highly recommend them to anyone.

Jordan Wilton
06:04 23 Oct 19
Great experience from start to finish. Prompt service, no surprises, reasonable costs. Was a pleasure to spend my money with a a business that values service. Highly recommended! Lee, Grey Lynn

Lee Wharerau
01:17 22 Oct 19
These guys have to be the best carpet cleaners in east Auckland! Andrew got rid of some old stains that we'd been told were permanent by the last guy. I don't mind the slightly higher price when the work is this good. definitely worth every penny.

Mike Lowery
01:03 02 Oct 19
I was searching for someone to clean my carpets and found Shay ,from Klever carpet cleaning. I cant thank him enough for an awsome job ,he had done. I had my lounge suite ,dining room suite and carpets done by him. He is a very nice guy and very thorough, I recommend him to everyone I know ,that's looking to have there carpets cleaned. Trust me ,you wont be sorry.

Karen Kennedy
02:30 26 Sep 19
Carpet Cleaning Service FAQ's
What Cleaning Method Do We Use ?
The hot water extraction method of carpet cleaning uses water that's 98.9 degrees Celsius. This heat is how we break apart dirt and grease from the carpet fiber to be extracted with our powerful vacuum.
Truck-mounted machines are the only machines with the power to reach deep into the carpet pile and extract maximum dirt then whisk away left over moisture.
How Long Does It Take?
There are several different factors that determine how long the job will take. Weather, wind, and the skills of the carpet cleaner's doing the job will all make a real difference.
Carpet cleaning for most homes takes around 2 hours. Dirtier carpet or large homes usually take longer. Most carpet dries within 2-4 hours. Old carpet or thick pile carpet can take up to 8 hours max.
Wet or cold weather generally increases drying times of your carpet by only 25%.
Carpet Cleaning Prices
We use flat rate pricing meaning if you have a 4 bed house, you'll pay the same as someone else who has a 4 bed house. On the day, our technician will examine your carpet and quote for any serious stains before commencing work.
The cost of carpet cleaning in Auckland can vary greatly. The most important factor in carpet cleaning prices is the quality of the service you decide on. Cheap carpet cleaners use low powered portable machines. The good ones use stronger truck mounted machines. Our carpet cleaning prices start at $175.
Can Your Carpet Technicians Remove Stains?
YES! Our carpet technicians carry a broad range of specialised chemicals for treating various types of stains. We can remove, coffee, tea, blood, urine, food, grease and more. We will work until the stain is gone. We do have to mention that some things just don't come out no matter what we try, but we can tell you if this is the case for you.
How Do I Pay ?
Payment is easy. All our vans have mobile eftpos terminals that accept all major credit cards and debit cards. Once we finish cleaning you can simply tap and pay. On occasions where your not present, payment can be made via phone or internet.
How Long Does It Take To Dry ?
Not as long as you think. Your carpet technician is trained to inject steam into your carpet twice, then extract it 4 times.  These extra strokes of powerful vacuum extraction remove all excess moisture leaving your carpet barely damp. On a nice day, your carpets should be dry by night fall. During rain or winter months drying times are about 20% longer, which is really only a few hours.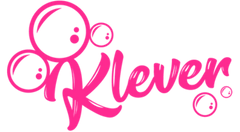 ---
Contact:
---
Klever Carpet Cleaning
East Auckland Head Office Address:
68 Finnerty Avenue Howick, Auckland 2014