Remove Blood Stains From Carpet & Upholstery
Our carpet technicians are experts at removing messy blood stains.
---
» Satisfaction Guaranteed
» Experienced & Insured
» Non-Toxic Chemicals
» Free Deodorizing Treatment
» Prompt On-Time Service
» Baby & Pet Safe
Call Us
Book Online
Blood Stain Removal Requires Specialist Skills
Our carpet technicians are trained in the removal of blood stains from carpet, fabric, upholstery and other soft surfaces. Blood spots in the carpet can be unsightly and you'll have some odd looks from visitors if you don't get them out asap.
Blood stains on carpet or upholstery are one of the trickier types of stain to remove. Blood contains organic compounds such as plasma, hemoglobin (making it red) and iron making it hard to remove.
The biggest mistake we see is the owner or tenant using hot water on the blood stain to try and remove it. This has the opposite effect and ends up bonding the stain to the carpet making it all but impossible to get out even using professional chemicals.
KLEVER carries 2 specialist chemicals designed to break down the blood using enzymes that "eat" at the organic compounds in the stain.
There are 2 key factors in removing the blood from your carpet.
The amount of blood matters. A few drops or blood that are on the surface of the carpet will be a much easier job than blood that's had a chance to pool and sink deeper into the carpet fibres.
Duration. It's best to get all stains including blood, attended to as quickly as possible. Leaving any stain sit for too long make its far more difficult to break down and remove.
It's not uncommon for heavy blood stains to disappear when cleaned, only to resurface as a 'shadow' in the carpet a few days later. This happens when the blood has penetrated deeply into the carpet pile. We're able to remove all the blood we can get to, but if it's gone below the carpet backing, the carpet acts as wick and brings it back up to the surface. We use a commercial grade acidic after spray to prevent this from happening.
Don't use hot water

. This will lock a blood stain into your carpet forever.
Our Blood Removal Process Is As Follows…
Assess the stain for depth and blood quantity. We also verify the type and style of carpet to ensure the right approach is used.
Apply pre-treatment chemicals. These chemicals are designed for organic matter such as blood.
Extract using COLD water only.
Clean surrounding area and deodorize carpet.
Apply acidic after spray to prevent recurrence and eliminate any small particles left behind.
Why KLEVER
KLEVER Carpet Cleaning is the one-stop-shop for all of your carpet, rug and upholstery stain cleaning. We're proud to be Auckland's favourite carpet cleaners and stain removers.  Our 100% satisfaction guarantee means our friendly team of technicians have just what you need to get a stained carpet looking new again.
Cost
We make sure that you get the blood stain out without wasting money on unnecessary treatments.
Results
Our guarantee is that if we can't get it out, it does't come out. We work until the stain is as gone as it can be.
Value
Your KLEVER technician is a pro. They work with you to get the best result possible. We're committed to ethical business and never push useless products or services.
What You Get When KLEVER Removes A Blood Stain
The stain will get spot treated with commercial grade speciality chemicals.  We then extract with cold water first, and then steam to sanitize the area. We will repeat the treatment until all marks are removed. Our reliable technicians are always friendly and service minded, wearing neat and clean uniforms.
We respect you and your home and take care to leave no mess or damage. We're here to help.
Our carpet cleaning process includes…
A specialised dirt-encapsulating pre-wash spray of all carpet based on it's type
Separate treatment & scrubbing or high traffic and dirty areas
Wall to wall cleaning with a truck mounted, 1,000 PSI steam injection & extraction carpet cleaning machine.
What's Included
Steam Clean & Sanitize All Carpet from corner to corner
Spot Treat Small Marks & Stains as we work each room
Professional Work & Friendly Service from a uniformed tech.
How it Works
Dirt-encapsulating pre-wash spray all carpet
Separately treat & scrub high traffic dirty zones
1,000 PSI Steam injectection & extraction
What to Expect
Carpet that's as clean as humanly possible
Friendly and courteous service from a happy technician
Clean, dry & tidy after completion of work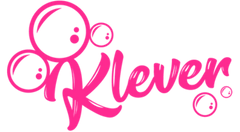 ---
Contact:
---
Klever Carpet Cleaning
Head Office Address:
68 Finnerty Avenue Howick, Auckland 2014