About KLEVER
The Carpet Cleaning Company That Thinks It's A Giant
Follow Our Journey…
Get In Touch 🙂
Our Story
All carpet cleaners are NOT created equal!
Getting great service, the best results and actual value for money is harder than it should be for New Zealand home owners. Until now!
Launched in 2018, KLEVER is on an all out mission to dominate the consumer carpet cleaning market in Auckland by 2021. There are 3 secrets to our rapid growth and success and we're not afraid to share them.
We put our customers first. Every part of our service has been designed to make your carpet cleaning experience nothing but AMAZING. 
We only send professional carpet cleaners we directly employ and personally trained. We're really fussy, so you don't have to be.
We are innovating in customer service and marketing. It's starts with pro-active client communications.. but there's so much more to come.
WE DON'T USE CONTRACTORS: Most carpet cleaners subcontract work out to van & machine owners of varying quailty. Not Klever. Our carpet technicians are directly employed by Klever. We can personally vouch for their skills, experience, conscientiousness, attention to detail, and customer service focus. 
TOP OF THE LINE – NEW EQUIPMENT: We only send vehicles that are fully equipped and ready with all the tools needed. Our cleaners will have around 10 unique stain removal chemicals, a petrol power truck-mounted extraction machine with 170 degree high pressure steam jets. All Equipment is always less than 5 years old.
Your Carpet Technician also comes equipped with a friendly smile and can do attitude !
So If you're in need of carpet cleaning, stain removal or upholstery cleaning services then look no further than KLEVER. We're here to help you avoid getting ripped off by Mr Cheap carpet cleaners who don't do the job properly.
KLEVER does the job properly, the first time, every time.
Trusted & Experienced
We offer you the best way to be 100% certain you're getting a seriously good carpet cleaner. We have ridiculously high standards for our contractors to work with us.
Reliable & Fully Insured
Even the very best have the occasional accident. Rest assured our carpet cleaners are all fully insured should the worse happen. Don't find out the hard way that your guy doesn't have insurance.
Up-Front / Flat-Rate Pricing
All our cleaners charge the same flat rate prices for each job. That means that everyone who owns a 3 bedroom home pays the same as everyone else who has a 3 bedroom home.
100% Satisfaction Guaranteed
We work until you're happy. No gimmicks, no excuses. If something isn't completely to your satisfaction then we will fix it. (no miracles policy applies)
KLEVER Skills, by the numbers
Residential Carpet Cleaning

99%

99%

Commercial Carpet Cleaning

55%

55%

Upholstery Cleaning

85%

85%
Stain Removal Success Rate

90%

90%

On Time Arrival

99%

99%

Smiling Satisfied Customer

100%

100%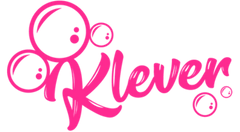 ---
Contact:
---
Klever Carpet Cleaning
Head Office Address:
68 Finnerty Avenue Howick, Auckland 2014