Upholstery Cleaning Auckland
Yes we can clean couches & chairs with fabric covers
We can remove nasty stains from food and people from furniture
Our extreme heat and extraction tools work where others fail
Call: 0800 KLEVER
Book Online
Our Upholstery Cleaning Skills Are Second to None
If your couch is looking worse for wear after years and years of lounging about, then getting it professionally cleaned will bring it back to life. We can rejuvenate your old couch, fabric chairs, cushions, or lazy boy.
We sometimes get used to the wear and tear and slow but steady build up of food marks, dirt, and other grime on our couches, chairs and soft furnishings. If you've got at an old couch or lazyboy that's seen it's fair share of tv dinners and football games then give us a call before you throw it out. Our customers are regularly astonished by the improvement in the look, texture, and smell of their old furniture.
You can be sure we'll cover every square inch slowly and thoroughly. We're 100% certain the job will be done to a high standard, and we want you to be as well. Our upholstery cleaning technicians don't take short-cuts. They work at removing all the stains that can possibly be removed. We know it's the little things that matter and that's what we focus on.
This is why old couches and people with kids love KLEVER. We have the attention to detail and the conscientious workers to deliver when it come to bringing your old furniture back to life and look clean and fresh once more.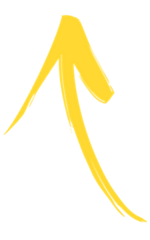 Cost
We help you spend enough to get the result you desire without wasting money on unnecessary treatments.
.
Results
Our guarantee is that if we can't get it out, it does't come out. We work until the upholstery is as good as it can be.
Value
Your KLEVER technician will always work with you to get the best result for your budget. We're committed to ethical business and never push useless products or services.
What You Get With KLEVER Upholstery Cleaning
Your upholstery will get a full steam clean & sanitizing from seam to seam. We will spot treat any small marks & stains as we work each piece of furniture. Our professional upholstery technicians treat your couches, chairs and other soft furnishing with care and respect. Our technicians are always friendly and service minded and will be wearing neat and clean uniforms.
Your upholstery clean includes…
A specialised dirt-encapsulating pre-wash spray of all upholstery based on it's type, texture, & condition
We then separately treat & scrub any dirty areas or grease stains
Stitch to stitch hot steam cleaning with a truck mounted, 1,000 PSI continuous flow upholstery cleaning tool.
What Cleaning Method Do We Use ?
The hot water extraction method of carpet cleaning uses water that's 98.9 degrees Celsius. This heat is how we break apart dirt and grease from the carpet fiber to be extracted with our powerful vacuum.
Truck-mounted machines are the only machines with the power to reach deep into the carpet pile and extract maximum dirt then whisk away left over moisture.
How Long Does It Take?
There are several different factors that determine how long the job will take. Weather, wind, and the skills of the carpet cleaner's doing the job will all make a real difference.
Carpet cleaning for most homes takes around 2 hours. Dirtier carpet or large homes usually take longer. Most carpet dries within 2-4 hours. Old carpet or thick pile carpet can take up to 8 hours max.
Wet or cold weather generally increases drying times of your carpet by only 25%.
Carpet Cleaning Prices
We use flat rate pricing meaning if you have a 4 bed house, you'll pay the same as someone else who has a 4 bed house. On the day, our technician will examine your carpet and quote for any serious stains before commencing work.
The cost of carpet cleaning in Auckland can vary greatly. The most important factor in carpet cleaning prices is the quality of the service you decide on. Cheap carpet cleaners use low powered portable machines. The good ones use stronger truck mounted machines. Our carpet cleaning prices start at $175.
Can Your Carpet Technicians Remove Stains?
YES! Our carpet technicians carry a broad range of specialised chemicals for treating various types of stains. We can remove, coffee, tea, blood, urine, food, grease and more. We will work until the stain is gone. We do have to mention that some things just don't come out no matter what we try, but we can tell you if this is the case for you.
How Do I Pay ?
Payment is easy. All our vans have mobile eftpos terminals that accept all major credit cards and debit cards. Once we finish cleaning you can simply tap and pay. On occasions where your not present, payment can be made via phone or internet.
How Long Does It Take To Dry ?
Not as long as you think. Your carpet technician is trained to inject steam into your carpet twice, then extract it 4 times.  These extra strokes of powerful vacuum extraction remove all excess moisture leaving your carpet barely damp. On a nice day, your carpets should be dry by night fall. During rain or winter months drying times are about 20% longer, which is really only a few hours.
Our Upholstery Services Cover
Upholstery Cleaning
High pressure, High temperature steam extraction using commercial chemicals.
Stain Removal
We can remove stubborn stains you thought were stuck in your Upholstery forever.
Moldy Upholstery
Get rid of dark mold & mildew on Upholstery that's been wet or covered
Pet Odours on Furniture
Get rid of dog smells and cat urine from your Upholstery with our special odour treatments.
Our couch cleaning for upholstery can rejuvenate faded and dirty couches and sofas using our special upholstery cleaning process just for furniture.
Human Upholstery Stains
Blood, vomit and feces stains on upholstery require special treatment. All our vans carry the required chemicals.
Wet Upholstery Restoration
Heavily drenched Upholstery needs to be treated and dried immediately to avoid yellowing and the need for replacements.
Upholstery Protection
Extend the life of your furniture and go longer between cleans with our high-tech solvent based upholstery protection. This is more than just scotch guard!
Marine Upholstery
We can clean the upholstery and cushions in your boat or car. We use speciality products for these applications.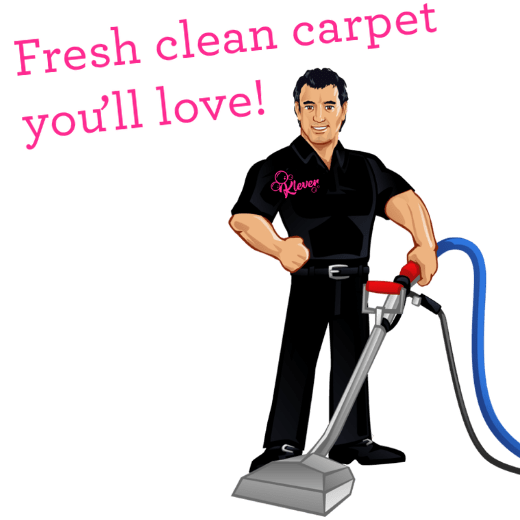 ---
Contact:
---
Klever Carpet Cleaning Head Office
44a Kurahaupo Street, Orakei 1071
Our Auckland Locations