Get Red Wine Stains Out Of Carpet & Upholstery
Our professional carpet cleaning technicians can remove red wine stains in carpet and couches. 
WARNING: Don't DIY and Don't use heat, Don't listen to YouTube. Call Us before making it permanent!
Call Us
Book Online
Red Wine Stain Removal Experts At Your Service
Removing red wine stains is difficult because they contain rich colours and flavours along with compounds called tannins. Tannin is a natural vegetable dye found in many plants such as grapes, and tree barks. It's often what gives clean rivers their brown colour. The dark tannins in red wine stains are made even more difficult to remove because of the alcohol in the liquid helping it penetrate and bind to the carpet fiber.  
When red wine or other drinks with tannins are spilled on carpet, the alcohol in the beverage "opens" the carpet fibers and lets it to soak into the fibre much more easily. These types of spills bond with the fiber which makes removal a little more difficult.
Time is of the essence, hours and days make the difference when it comes to getting these types of stains out.
Why KLEVER
KLEVER Carpet Cleaning Auckland is the one-stop-shop for all of your carpet, rug and upholstery stain cleaning. We're proud to be Auckland's favourite carpet cleaners and stain removers.  Our team bring first-class service to all our customers.
Our 100% satisfaction guarantee means our friendly team of technicians have just what you need to get a stained carpet looking new again.
Dirty, stained or tired carpets can be an eye-sore. Even if your house or office is clean and tidy, a few marks hear and there on the carpet makes the place look messy and unclean. It definitely doesn't deliver the impression you want to make on your guests. So let us fix it, and make those carpets fresh and clean once more…
If you've tried to remove a coffee stain yourself, you'll understand just how tedious and time-consuming it is. Not only is it nearly impossible without the right chemicals and tools, it's potentially damaging to your carpets if done incorrectly!
When it comes to red wine stain removal, many over the counter carpet cleaning products contain corrosive chemicals and bleaching agents. These products can ruin carpets while leaving stains, light patches and residues behind. At KLEVER, we understand that cleaning a carpet thoroughly requires a multi-step approach.
After every red wine stain we remove we also deodorise and sanitise the whole area  to kill nasty smells and germs. We also ensure that there's very little moisture left behind so your carpets dry fast.
At KLEVER, we believe in providing perfect customer service every time. We use the very best steam cleaning equipment & chemicals available. We especially pride ourselves on the thorough and innovative methods we use to clean carpets.  The result is a clean, dry carpet that's free of odours. You can be certain we won't finish the job until your carpet is as clean as humanly possible.
Cost
We make sure that you get the stain out without wasting money on unnecessary treatments.
Results
Our guarantee is that if we can't get it out, it does't come out. We work until the stain is as gone as it can be.
Value
Your KLEVER technician is a pro. They work with you to get the best result possible. We're committed to ethical business and never push useless products or services.
What You Get With Red Wine Stain Removal
Your wine stain will get spot treated with the appropriate chemicals.  We then extract with cool water first, then steam, sanitizing the area. We will repeat the spot treatment until all marks & stains are removed. Our professional technicians are always friendly and service minded wearing neat and clean uniforms complete with a smile.
We respect you and your home and take care to leave no mess or damage. We're here to help.
Our carpet cleaning process includes…
A specialised dirt-encapsulating pre-wash spray of all carpet based on it's type
Separate treatment & scrubbing or high traffic and dirty areas
Wall to wall cleaning with a truck mounted, 1,000 PSI steam injection & extraction carpet cleaning machine.
What's Included
Steam Clean & Sanitize All Carpet from corner to corner
Spot Treat Small Marks & Stains as we work each room
Professional Work & Friendly Service from a uniformed tech.
How it Works
Dirt-encapsulating pre-wash spray all carpet
Separately treat & scrub high traffic dirty zones
1,000 PSI Steam injectection & extraction
What to Expect
Carpet that's as clean as humanly possible
Friendly and courteous service from a happy technician
Clean, dry & tidy after completion of work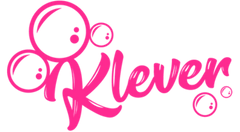 ---
Contact:
---
Klever Carpet Cleaning
Head Office Address:
68 Finnerty Avenue Howick, Auckland 2014