Carpet Stain Removal Specialist
Yes we can remove stains from carpet, fabrics, couches, chairs and other soft surfaces. Stains caused by food, people, pets and more.
» Satisfaction Guaranteed
» Experienced & Insured
» Non-Toxic Chemicals
» Free Deodorizing Treatment
» Prompt On-Time Service
» Baby & Pet Safe
0800 KLEVER
Book Online
Serious Stain Removal Expertise
With enough meals being enjoyed at home, a few kids running around or a furry friend in the home, it's almost certain you'll need stain removal services from time to time.
You can call us when the mess is too big for the old Dyson. Leave the bad ones for the stain removal experts. We can clean up spilled red cordial, we can remove grease, paint and oil. Other carpet stains like vomit, blood, or pet mess can also be treated. To clean these sorts of carpet stains effectively requires chemicals and tools not available to most home owners.
When our technician works on the stains in your carpet, he'll cover every square inch slowly and thoroughly. We're 100% certain the job will be done to a high standard, and we want you to be as well. When it comes to getting a stain out, our technicians don't take short-cuts.
Proper removal of stains also takes skills, knowledge, experience. Knowing when to apply heat and when not to, understanding your carpets pH levels, being able to identify materials and stain substances. You KLEVER technician will be armed with the latest information and equipment to attack even the toughest of stains.
Our Stain Removal Process:
Identify and inspect the stain to determine a course of action. It's important to know what stains require cold or hot extraction methods to avoid bigger problems.
 Pre-treat and agitate the stain to get into the deep fibres and remove all traces of the spill or contamination.
Steam injection and rapid extraction. Steam opens the carpet fibres to release stains that are deeply embedded. the rapid extraction whisks away the released stain molecules and leaves the carpet nearly dry.
Lastly we apply and acid wash that stops resoiling and leave the carpet light and soft to the touch.
Cost
Compared to the cost of replacing carpet or losing your bond getting stain removal carried out is a no brainer.
.
Results
Our guarantee is that if we can't get the stain out, then it does't come out. We'll work until the stain is either gone or we can confirm it's irreversible.
Value
Your KLEVER technician will do whatever it takes to defeat the stain and not charge for unwarranted treatments. We're committed to ethical business and never promote useless products or services.
What You Get With KLEVER Stain Removal
When we remove the stains from your carpet our technician will get down on his hands and knees and thoroughly treat the stain with the appropriate combination of chemicals, heat, agitation and extraction. He will spot and treat any small marks surrounding the stains because that's the right thing to do.  Our professional carpet technicians treat your carpets and home with care and respect. Our technicians are always friendly and service minded and will be wearing neat and clean uniforms.
Your stain removal service includes…
Pre-treatment of the stain with the correct chemicals.
A specialised dirt-encapsulating pre-wash spray of the stain and surrounding area.
Further treatment & scrubbing of the affected area as needed.
Slow, deep hot steam extraction of the stain with a truck mounted, 1,000 PSI cleaning tool.
Repeating until stain is removed.
What's Included
Steam Clean & Sanitize All Carpet from corner to corner
Spot Treat Small Marks & Stains as we work each room
Professional Work & Friendly Service from a uniformed tech.
How it Works
Dirt-encapsulating pre-wash spray all carpet
Separately treat & scrub high traffic dirty zones
1,000 PSI Steam injectection & extraction
What to Expect
Carpet that's as clean as humanly possible
Friendly and courteous service from a happy technician
Clean, dry & tidy after completion of work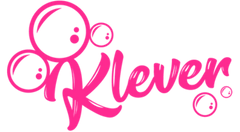 ---
Contact:
---
Klever Carpet Cleaning North Shore
2/113 Bond Crescent, Forrest Hill, Auckland 0620
Our Auckland Locations