Marine Upholstery Cleaning For Boats
Our professional marine upholstery cleaners can help with general cleaning or stain removal on boat cushions, marine carpet, and other soft furnishings.
»
 Satisfaction Guaranteed
» Experienced & Insured
» Non-Toxic Chemicals
»
Free Deodorizing Treatment
» Prompt On-Time Service
» Baby & Pet Safe
Call Us
Book Online
Marine Upholstery Cleaning For Boats
If your boat cushions and other material coverings are looking worse for wear after years of use then getting a professional marine upholstery cleaner will bring them back to life. We can steam clean marine upholstery rejuvenating your old fabric and making them look new again.
Marine upholstery has to deal with a lot. Salt water, sunscreen, food spills and engine oil or grease all ends up on your cushions over the years and seriously detracts from the look and feel of your boat.
WARNING: Most carpet cleaners are NOT insured for marine or boat work. We have universal coverage for boats up to 20m. Should the unexpected happen, your boat is safe with KLEVER.
How It Works
We use unique encapsulation technology in our pre-spray conditioner that bonds to the soiling in your fabric. The cleaning solvent then separates the soiling from the fibers of the upholstery and prepares it for our powerful steam extraction process.  
Our steam extraction machine uses purpose built upholstery cleaning tools that inject 98.9 steam into the fabric and immediately extracts it back out. In this instant the soiling is released from the fabric and whisked away in a powerful vacuum. Small portable machines and regular consumer vacuums simply can't compete with the heat and power of these large truck mounted cleaners.
What We Do
There's 2 ways to go about cleaning marine upholstery, off site or in Situ.
Off-Site:  If your upholstery or marine cushions are removable, it's generally easier and more practical to clean them off the boat.  We can come pick them up, get them clean, and return them for you. Or alternatively, bring them to your home and we can meet you there instead. If you need us to pick up keys and access marina's for you, we can also arrange this.
In Situ: If you own a larger boat with interior carpets, large numbers of cushions or seating that is permanent, then we can come aboard and take care of the job right there. If your birth is a long way down the doc it may be necessary to get a bit closer to land and our vehicle.  We love boats and will respect your investment the same way you do. We'll take care to use bumpers, towels and padding to avoid rub marks and scratching. We have the tools and experience required to clean your upholstery and leave no damage.
Why You Can Trust KLEVER With Your Boat
It's easy to sometimes get used to the wear and tear and slow but steady build up of food marks, dirt, and other grime on boat's, chairs and soft furnishings.  It's not until you get a proper marine upholstery cleaning service that you realize how old looking the furniture has become. So, if you've got a boat that needs a little TLC then give us a call before you go to the expense of replacement.  Our customers are regularly amazed by the improvement in the look, texture, and smell of their old boat cushions.
You can be sure we'll cover every square inch of your boats' upholstery slowly and thoroughly. We don't rush our work. We're 100% certain the job will be done to a high standard, and we want you to be as well. Our upholstery cleaning technicians don't take short-cuts. They work at removing all the stains that can possibly be removed. We know it's the little things that matter and that's what we focus on.
This is why old couches and people with kids love KLEVER. We have the attention to detail and the conscientious workers to deliver when it come to bringing your old furniture back to life and look clean and fresh once more.
Cost
We make sure that you get the stain out without wasting money on unnecessary treatments.
Results
Our guarantee is that if we can't get it out, it does't come out. We work until the stain is as gone as it can be.
Value
Your KLEVER technician is a pro. They work with you to get the best result possible. We're committed to ethical business and never push useless products or services.
What You Get With Upholstery Cleaning Auckland
Your stain will get spot treated with the appropriate chemicals.  We then extract with steam, sanitizing the area. We will repeat the spot treatment until all marks & stains are removed. Our professional technicians are always friendly and service minded wearing neat and clean uniforms.
We respect you and your home and take care to leave no mess or damage. We're here to help.
Our carpet cleaning process includes…
A specialised dirt-encapsulating pre-wash spray of all carpet based on it's type
Separate treatment & scrubbing or high traffic and dirty areas
Wall to wall cleaning with a truck mounted, 1,000 PSI steam injection & extraction carpet cleaning machine.
What's Included
Steam Clean & Sanitize All Carpet from corner to corner
Spot Treat Small Marks & Stains as we work each room
Professional Work & Friendly Service from a uniformed tech.
How it Works
Dirt-encapsulating pre-wash spray all carpet
Separately treat & scrub high traffic dirty zones
1,000 PSI Steam injectection & extraction
What to Expect
Carpet that's as clean as humanly possible
Friendly and courteous service from a happy technician
Clean, dry & tidy after completion of work
Our Upholstery Cleaning Specialties
Get the fabric of your sofa or couch upholstery deep steam cleaned by our specialist upholstery cleaners
Stains on furniture and fabrics in the home can be unsightly. Let us make them disappear.
Your favourite recliner can get a new lease on life from deep steam cleaning. Before chucking it out, try getting cleaned.
Mattress Cleaning
Get rid of marks, stains and odours in old mattresses with our deep sterilizing steam cleaning
Old boat cushions can be revived with our boat upholstery steam cleaning. Marine upholstery cleaning can get rid of sunscreen, oil, grease, and other typical boating stains. 
Car Upholstery
Simply vacuuming car upholstery isn't enough to get truly clean. Call us for steam cleaning and get the results you dreamed of.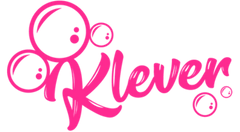 ---
Contact:
---
Klever Carpet Cleaning North Shore
2/113 Bond Crescent, Forrest Hill, Auckland 0620
Our Auckland Locations