Remove Chewing Gum From Carpet & Upholstery
Get gum out of carpet with our professional carpet cleaning technicians who can help with gum removal and gum stains as well.
Call Us
Book Online
Gum Stuck In Carpet? Let Our Expert Carpet Stain Removers Handle It
If you're trying to get gum out of carpet or remove a gum stain then you've probably discovered that chewing gum is soft sticky and very difficult to remove from carpet.
There is a DIY method for removing gum and it can be quiet effective. I've embedded the video below if you want to give it a try. If you've tried to remove the gum without success or you would rather let the professionals do it then it's time to call Klever.
Our friendly and professional carpet cleaners will come to your home and assess the damage to figure out the best way to proceed. He will first determine if your carpet is wool or synthetic and inspect the gum stain to determine the best way to get the gum out of your carpet.
Next the technician will treat the stain with the appropriate chemical and tools. While the chemical works to break down the stain he will setup the machine for cleaning and extraction to remove the gum and the chemicals and get your carpet back to new.
After treating and agitating the gum stain, it should lift from the carpet fairly readily using our specialized gum removal chemicals. Once removed, our technician will spray a pH balancing deodorizer onto the area to prevent resoling and in some cases he may use drying fans to assist in drying the carpet quickly.
Why KLEVER
KLEVER Carpet Cleaning is the one-stop-shop for all of your carpet, rug and upholstery gum stain cleaning. We're proud to be Auckland's favourite carpet cleaners and stain removers. Our team bring first-class service to all our customers.
Our 100% satisfaction guarantee means our friendly team of technicians have just what you need to get a stained carpet looking new again.
When it comes to stain removal, many over the counter carpet cleaning products contain corrosive chemicals and bleaching agents. These products often end up damaging carpets while leaving stains. At KLEVER, we understand that cleaning a carpet thoroughly requires a multi-step approach.
At KLEVER, we believe in providing perfect customer service every time. We use the very best steam cleaning equipment & chemicals available. We especially pride ourselves on the thorough and innovative methods we use to clean carpets. The result is a clean, dry carpet that's free of odours. You can be certain we won't finish the job until your carpet is as clean as humanly possible.
Cost
We make sure that you get the stain out without wasting money on unnecessary treatments.
Results
Our guarantee is that if we can't get it out, it does't come out. We work until the stain is as gone as it can be.
Value
Your KLEVER technician is a pro. They work with you to get the best result possible. We're committed to ethical business and never push useless products or services.
What You Get With Gum Stain Removal
Your stain will get spot treated with the appropriate chemicals.  We then extract with steam, sanitizing the area. We will repeat the spot treatment until all marks & stains are removed. Our professional technicians are always friendly and service minded wearing neat and clean uniforms.
We respect you and your home and take care to leave no mess or damage. We're here to help.
Our carpet cleaning process includes…
A specialised dirt-encapsulating pre-wash spray of all carpet based on it's type
Separate treatment & scrubbing or high traffic and dirty areas
Wall to wall cleaning with a truck mounted, 1,000 PSI steam injection & extraction carpet cleaning machine.
What's Included
Steam Clean & Sanitize All Carpet from corner to corner
Spot Treat Small Marks & Stains as we work each room
Professional Work & Friendly Service from a uniformed tech.
How it Works
Dirt-encapsulating pre-wash spray all carpet
Separately treat & scrub high traffic dirty zones
1,000 PSI Steam injectection & extraction
What to Expect
Carpet that's as clean as humanly possible
Friendly and courteous service from a happy technician
Clean, dry & tidy after completion of work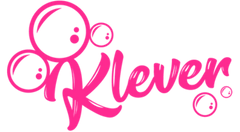 ---
Contact:
---
Klever Carpet Cleaning
Head Office Address:
68 Finnerty Avenue Howick, Auckland 2014