Couch Cleaning Auckland
Our professional upholstery cleaning specialist can help with general sofa & couch cleaning as well as remove stains from a couch.
»
 Satisfaction Guaranteed
» Experienced & Insured
» Non-Toxic Chemicals
»
Free Deodorizing Treatment
» Prompt On-Time Service
» Baby & Pet Safe
Call Us
Book Online
Cleaning Upholstery Couches & Sofa
Getting an expert upholstery cleaner for couches in Auckland isn't always easy.  To clean couch upholstery the technician needs to take care and be patient to get all the soiling and stains out of the material.
Couches in the lounge room, waiting room sofas in offices, even couches in living rooms cop a lot of wear and tare because of their heavy usage. Because we sit on them so much, couches and sofas get plenty of soiling from body oils, hair gels and waxes, and the food or drink we eat often spills and stains the upholstery of couches in the home.
Hire A Professional Upholstery Cleaner
It's easy to simply run the upholstery cleaning tool quickly over the couch's fabric and make it a little bit cleaner. But if you want a really deep clean that makes your couch look like new again, you should be looking for a cleaner that knows how to clean and extract slowly, and covers every square inch at least 3-5 times.
The difference between a basic clean and a deep slow clean that covers the same area multiple times can't be underestimated. Couches, sofas, lazy boys, and recliners will all look better when done slowly and methodically.
Why Choose KLEVER
By choosing KLEVER for your couch cleaning you can rest assured that the quality and care of your upholstery cleaning is second to none.  Our upholstery cleaning specialists are experts ini how make an old couch look new again.
They will pretreat the entire couch or sofa with a pre-spray that dissolves and encapsulates the dirt and grease trapped in the fibers of the fabric. They then use powerful steam injection and extraction tools to separate the soiling from the fabric and suck it away. This cleaning process involves going over each area at least  twice with the steam activated and then 2 or 3 more times to remove any leftover moisture and residues.
Call KLEVER Today
So if the couches in your lounge room or office is looking a worse for wear,  get in touch with the team at KLEVER. Our capable and respectful team of upholstery cleaners in Auckland are the best. Don't try and save a few dollars with the cheapest you can find. You're only going to clean your chair upholstery every 3 years, so do it right, and hire the experts at KLEVER.
Price Of Couch Upholstery Cleaning
The price for cleaning couch upholstery can vary a lot.  It will depend on how much area needs to be cleaned and even the design of the couch will make a difference.  The other main factor in price is the cleaners you hire.
There are lots of carpet cleaners that offer upholstery cleaning as well. Unfortunately, without specialist tools, chemicals and equipment they just can't compete with the experts. As the saying goes, If it sounds too good to be true, it probably is. A well trained upholstery cleaning specialist will cost you a little more, but they are in fact much better value for money.  
Considerations For Sofa Cleaning
Big soft cushions are harder to clean than tightly fitted fabrics.

Double sided cushions and couch backs take double as long than fixed cushions

How many sides of the couch need to be cleaned

Older upholstery on sofas requires extra care and can be easily damaged

Stains & heavily soiled couches will require extra work and will cost a little extra
Value
You might only get your sofa or couch upholstery cleaned one time every 3-5 years. This means that when it's finally time to clean it's usually pretty dirty. You can call around and find the cheapest quote if you like, however it will probably get you a sub-standard result and not achieve the outstanding results that are actually possible.
Alternatively, you can bit the bullet and pay a little more than the bare minimum and go for the very best service and results possible.  Professionals who get outstanding results really know their stuff, and charge a little more because of it. They usually take longer with more care and attention to detail to get better outcomes by doing the job properly.   
What You Get With Couch Upholstery Cleaning
Your stain will get spot treated with the appropriate chemicals.  We then extract with steam, sanitizing the area. We will repeat the spot treatment until all marks & stains are removed. Our professional technicians are always friendly and service minded wearing neat and clean uniforms.
We respect you and your home and take care to leave no mess or damage. We're here to help.
Our couch cleaning process includes…
A specialised dirt-encapsulating pre-wash spray of all carpet based on it's type
Separate treatment & scrubbing or high traffic and dirty areas
Wall to wall cleaning with a truck mounted, 1,000 PSI steam injection & extraction carpet cleaning machine.
What's Included
Steam Clean & Sanitize All Carpet from corner to corner
Spot Treat Small Marks & Stains as we work each room
Professional Work & Friendly Service from a uniformed tech.
How it Works
Dirt-encapsulating pre-wash spray all carpet
Separately treat & scrub high traffic dirty zones
1,000 PSI Steam injectection & extraction
What to Expect
Carpet that's as clean as humanly possible
Friendly and courteous service from a happy technician
Clean, dry & tidy after completion of work
Our Upholstery Cleaning Specialties
Get the fabric of your sofa or couch upholstery deep steam cleaned by our specialist upholstery cleaners
Stains on furniture and fabrics in the home can be unsightly. Let us make them disappear.
Your favourite recliner can get a new lease on life from deep steam cleaning. Before chucking it out, try getting cleaned.
Mattress Cleaning
Get rid of marks, stains and odours in old mattresses with our deep sterilizing steam cleaning
Old boat cushions can be revived with our boat upholstery steam cleaning. Marine upholstery cleaning can get rid of sunscreen, oil, grease, and other typical boating stains. 
Car Upholstery
Simply vacuuming car upholstery isn't enough to get truly clean. Call us for steam cleaning and get the results you dreamed of.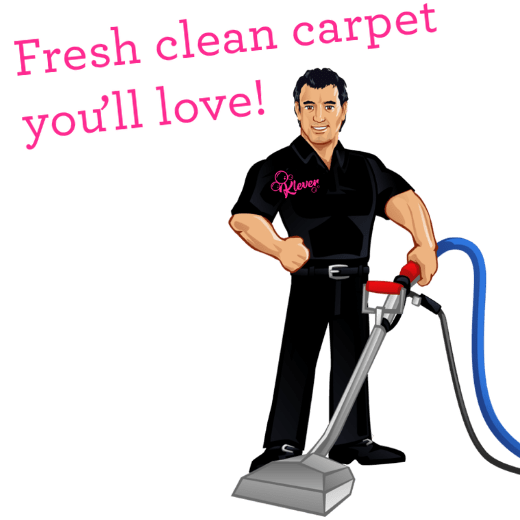 ---
Contact:
---
Klever Carpet Cleaning Head Office
44a Kurahaupo Street, Orakei 1071
Our Auckland Locations