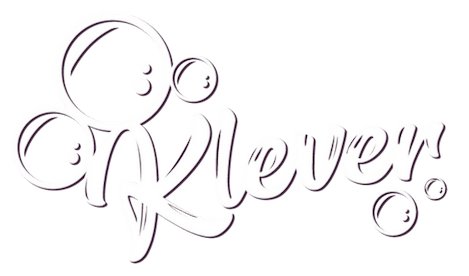 Fresh Clean Carpet You'll Love!
Auckland Carpet Cleaning
Central, East & South Auckland
» Amazing Results Guaranteed
» Fully Insured To $5 Million
» We Use Non-Toxic Chemicals
» Powerful Steam Extraction
» After Hours Service Avilable
» Always Baby & Pet Safe
0800 553 837
Book Online
Auckland Carpet Cleaning
Fresh Clean Carpet You'll Love!
Central, East & South Auckland
» Amazing Results Guaranteed
» Fully Insured To $5 Million
» We Use Non-Toxic Chemicals
» Powerful Steam Extraction
» After Hours Service Available
» Always Baby & Pet Safe
Why Choose KLEVER…
All our technicians are trained in the latest tools and methods for treating your carpet and removing stains.  When you book with us, you can be sure our technician will show up on time, cover every inch of carpet, and remove all stains that can come out.
FLAT-RATE PRICING
Before beginning, your carpet technician will thoroughly assess your carpet & provide several options designed to meet your specific needs
KLEVER CLEANING™
Our trademark 6 step carpet cleaning process is Ideal for allergy sufferers and those wanting the deepest clean possible.
100% SERVICE MINDED
Not home weekdays? Want to leave us a key? Have some other unique requirement? Our staff will work with you to fit into your schedule.
100% SATISFACTION GUARANTEE
We work until your happy. period. No gimmicks, no excuses. If something not right, tell us, and we'll fix it.  *No Miracles Policy applies
Our carpets are fluffy like new and such new appearance. It's going to be a beautiful welcome when we enter for

housewarming tomorrow!! We are definitely going to spread the word about your amazing job. We wanted to get our carpets fresh and like new and asked friends for a reliable carpet cleaning agency but we could not get any strong references. We then googled and could not get an appointment from any agency with a short notice. Klever personnel then agreed and I just relied upon the reviews and his genuine words. True to all the trust we had, Shane just did a magical job!!! Very thankful to Klever - when you choose Klever you are not just buying a carpet cleaning service, you are also getting a great trust and value more than what you would actually expect which money itself cannot afford!! Thank you - Yogita Kannan

read more
Yogita Kannan
19:39 30 Nov 18
What a great guy Che is,brilliant job,on time,stains removed,would highly recommend,thanks again☺
Kim Nielsen
05:00 21 Nov 18
Great work Shane. Very happy with the result. Highly recommended.
Ken Franklin
06:31 15 Nov 18
Very klever and satisfactory work done on a very short notice. Must say wow Shane. Well done!!!
kaur banwait
03:44 28 Sep 18
Excellent job, on time and good price. Highly recommend
Matt Jillings
19:39 26 Sep 18
I spilt a whole cup of coffee on my cream carpet and stupidly tried to remove it with soap and water, it's just got

worse and worse. I got in contact with Klever as it wasn't going anywhere.I am so impressed with the time and commitment Klever put into removing the stain. I've have had experiences in the past with other companies where if it's not gone straight away, the stain has ended up permanent. My carpet its back to normal 😊 I highly recommend Klever Carpet Cleaning and will only be using this company in future.

read more
Helen Rowe
22:50 15 Sep 18
My carpet is like new again!! Friendly team and superb service! Highly recommended!
My tenant left behind stains which their carpet cleaner didn't manage to get out, they said the chemical for the stain

might make it worse off because they weren't sure what it was. So when I called these guys I didn't have high expectations, just wanted a second opinion.I was shocked that they managed to fade the stains so much so that they are hardly noticeable, and on cream carpet!I used to think all carpet cleaners must be the same, but when you need results you need a professional, not just a guy in a van with a machine. I will be using klever again, thanks for the awesome service.

read more
Lisa Yuyi
07:58 11 Sep 18
A+, these guys know their stuff. I actually got Klever in to fix the work that another cleaner hadn't done. We had

already paid $150 for a 3 bedroom house and it ended up being pointless because the guy that came didn't remove half the stains and left the carpet feeling sticky!The guy from Klever explained that the first cleaner had left chemical in the carpet (probably because his machine was not strong enough) and that's why it was sticky. He also removed stains the first guy said were permanent and wouldn't come out (busted).Moral of the Story: Do yourself a favour a skip over Mr super cheap. After paying twice to fix a bad job, i know it's totally worth the extra $50 to get the job done by a professional company.

read more
Shane Beil
03:47 30 Aug 18
See What Aucklander's Are Saying About Us !
"Call KLEVER today to experience the very best in service & results. We guarantee it!"
---
Phone:
Tel : 0800 553 837
Email : info@klever.co.nz
---
Address:
68 Finnerty Avenue
Howick, Auckland 2014