Fresh Clean Carpet You'll Love!
Carpet Cleaning Onehunga
Central, East & South Auckland
»
 Satisfaction Guaranteed
» Experienced & Insured
» Non-Toxic Chemicals
»
Free Deodorizing Treatment
» Prompt On-Time Service
» Baby & Pet Safe
Call: 0800 553 837
Book Online
Our Onehunga Carpet Cleaning Technicians Have Got You Covered
Klever is your one-stop-shop for all your carpet and upholstery cleaning needs. We're proud to be the number one carpet cleaners in Onehunga and the surrounding Auckland suburbs of One Tree Hill, Royal Oak, Three Kings and Penrose. Our team bring first-class service to all our customers.
Auckland homes owner's love us because our satisfaction guarantee means our friendly team of technicians have just what you need to get a lifeless carpet looking new again at no risk.
Even if your house or office is clean and tidy, a dirty carpet makes the place look messy and unclean. It definitely doesn't leave the great impression you want to make with your guests. So let Klever do something about it.
If you've tried to clean the carpet yourself, you'll know just how hard and time-consuming it is. Not only is it a big job to do on your own, it's also potentially damaging to your carpets if done with the wrong approach!
We treat all your carpet with Klever's 6 Step Cleaning Process, meaning they get pre-washed, steam injected & agitated, stain treatment, then extracted, with deodorization, to properly ensure maximum cleaning and that there's no left over moisture or cleaning products.
When it comes to stain removal, many over the counter carpet cleaning products contain corrosive chemicals and bleaching agents. These products often end up damaging carpets while leaving stains. At Klever, we understand that cleaning a carpet thoroughly requires a multi-step approach.          
That's why we treat tough stains and high-traffic areas with enzyme based cleaners and a little extra elbow grease to really get the job done. Once we're satisfied with the manual pre-cleaning, we move on to our steam injection and extraction machine. During the final stage we deodorize and sanitize the carpets to kill nasty smells and germs. We also ensure that there's very little moisture left behind so your carpets dry fast so you can get back to normal ASAP.
Why KLEVER
Cleaning carpet in Onehunga is our bread and butter. Our superior multi-step approach is perfect for removing mess from pets, wine stains, blood, odours, and general muck and grime. The result is a brand spanking new carpet that will transform your living or working space. You can now enjoy the feeling of freshness that comes with having a pristine carpet.
It might look clean, but your carpet is far dirtier than you think. Carpets are a catch-all for dirt, absorbing grease, hair, dead skin, mould, food particles and other nasties on a daily basis, gathering 1-3 KG's or particle matter every year. Even with daily vacuuming, carpets should ideally go through a thorough proper steam cleaning every 12 to 18 months to look their best.  
If you're overdue for a good clean, don't hesitate to get in touch with us today. We'll prescribe the perfect cleaning solution based on the type of carpet you own and how dirty it is.
At KLEVER, we believe in providing perfect customer service every time. We use the very best steam cleaning equipment & chemicals available. We especially pride ourselves on the thorough and innovative methods we use to clean carpets.  The result is a clean, dry carpet that's free of odours. You can be certain we won't finish the job until your carpet is as clean as humanly possible.
Cost
We help you spend enough to get the result you desire without wasting money on unnecessary treatments.
Results
Our guarantee is that if we can't get it out, it does't come out. We work until the upholstery is as good as it can be.
Value
Your KLEVER technician will always work with you to get the best result for your budget. We're committed to ethical business and never push useless products or services.
What You Get With KLEVER Carpet Cleaning
Your carpet will get a full steam clean & sanitizing from edge to edge. We will spot treat all small marks & stains as we work each room. Our professional technicians are always friendly and service minded wearing neat and clean uniforms.
Your carpet clean includes…
A specialised dirt-encapsulating pre-wash spray of all carpet based on it's type
Separate treatment & scrubbing or high traffic and dirty areas
Wall to wall cleaning with a truck mounted, 1,000 PSI steam injection & extraction carpet cleaning machine.
What's Included
Steam Clean & Sanitize All Carpet from corner to corner
Spot Treat Small Marks & Stains as we work each room
Professional Work & Friendly Service from a uniformed tech.
How it Works
Dirt-encapsulating pre-wash spray all carpet
Separately treat & scrub high traffic dirty zones
1,000 PSI Steam injectection & extraction
What to Expect
Carpet that's as clean as humanly possible
Friendly and courteous service from a happy technician
Clean, dry & tidy after completion of work
I am so delighted with the service I received. I was very nervous to think the doggy urine stain would be permanent as

I had used another provider with a below average result on our carpet. The stains are gone and I'm so pleased. Thank you for a quick reply and an excellent service.

read more
Jen Stanton
04:51 29 Aug 19
cannot believe the work that Shane did on our carpets! One word .. AMAZING! he did it all on his own and even stains

I thought would never be able to be lifted, he worked so hard and just came up better than ever! definitely going to get him back again. Highly recommended and a great guy!

read more
Cheecky Choo
04:04 24 Jul 19
Highly recommend this service, from the moment of contact, they provided nothing but genuine care and professionalism

from beginning to end. The stain we had on our carpet was a tough ink stain, Klever Carpet went above and beyond to not only remove the stain but make sure the whole area surface around the stain received the same treatment and care, so that there wasnt just a random clean spot. I had also queried about my couch stain at the same time, and they are able to quote and clean at the same time. Shanes service was faultless and we are beyond happy with the results. Will no doubt have them back again soon to have all our couches cleaned. You will not be disappointed.

read more
Benita Kumar
08:50 20 Jul 19
Very happy with the service provided by Klever. Carpets looked great and very helpful and friendly service. Highly

recommend!

read more
Alayne Healy
08:20 06 Jun 19
I have used KLEVER carpet cleaning 3 times in the span of only a few months because of toilet training issues with our

puppy and I have zero regrets! He worked around our schedule, he gave us discounts when the bill was excessive due to a high number of odorous urine stains he found with black light and most importantly the quality of the carpet cleaning is always spot on which is why we do not call anyone else! Choose wisely, choose KLEVER carpet cleaning! Nice guy!

read more
Really good service. Bed mattress and base came up better than expected. Friendly professional service. Thank you.
Hanna Bray
21:51 26 May 19
Really did a great job with the room full of kitty cat stain... Even did my entrance (as shown in the pic before and

after)Contacted them on a very short notice aswell and was able to accommodate my free time so i am truly grateful 🥰Thank you so much Ché for your service😊Would highly recommend 11 out of 10 😁

read more
Athena Denise David
00:13 18 May 19
Che' has done an amazing job cleaning our carpets today!!!2 dogs and 2 kids....I can't believe how clean the

carpets are, stains gone and the whole house smells lovely!Che' arrived on time, was very thorough and efficient and I could pay with my cashflow card. I highly recommend him ✅

read more
Rebecca Taylor
07:52 17 Apr 19
Super friendly and professional service. We were having trouble getting a cat urine smell out of our carpet but Chè

came to the rescue. House smells way better now so thank you. Even followed up witha phone call a few days later to ensure the smell had completely gone. Would highly recommend

read more
Gary Philson
04:04 12 Apr 19
Che was incredibly helpful and patient, doing an absolutely fantastic job removing odor from the carpets that the last

two cleaners couldn't do! Highly recommend and have already passed on his details to friends, thanks again you've been great!

read more
noel stoner
00:30 12 Apr 19
Friendly team, professional and excellent service
abhilash raman
03:50 04 Apr 19
Thank you for an awesome job guys very friendly staff love Your work, our carpet looks good and will definitely contact

you guys again in the future

read more
John Snow
03:10 13 Mar 19
What a awesome job,I was ready to sell my lounge suite but then Shay came to the rescue 😲 and he did a fantastic job

with my dining chairs and cream rug.I definitely recommend Shay ,wat a lovely guy.Happy#customer

read more
Karen Kennedy
05:32 22 Feb 19
Our carpets are fluffy like new and such new appearance. It's going to be a beautiful welcome when we enter for

housewarming tomorrow!! We are definitely going to spread the word about your amazing job. We wanted to get our carpets fresh and like new and asked friends for a reliable carpet cleaning agency but we could not get any strong references. We then googled and could not get an appointment from any agency with a short notice. Klever personnel then agreed and I just relied upon the reviews and his genuine words. True to all the trust we had, Shane just did a magical job!!! Very thankful to Klever - when you choose Klever you are not just buying a carpet cleaning service, you are also getting a great trust and value more than what you would actually expect which money itself cannot afford!! Thank you - Yogita Kannan

read more
Yogita Kannan
19:39 30 Nov 18
What a great guy Che is,brilliant job,on time,stains removed,would highly recommend,thanks again☺
Kim Nielsen
05:00 21 Nov 18
Great work Shane. Very happy with the result. Highly recommended.
Ken Franklin
06:31 15 Nov 18
Very klever and satisfactory work done on a very short notice. Must say wow Shane. Well done!!!
kaur banwait
03:44 28 Sep 18
Excellent job, on time and good price. Highly recommend
Matt Jillings
19:39 26 Sep 18
I spilt a whole cup of coffee on my cream carpet and stupidly tried to remove it with soap and water, it's just got

worse and worse. I got in contact with Klever as it wasn't going anywhere.I am so impressed with the time and commitment Klever put into removing the stain. I've have had experiences in the past with other companies where if it's not gone straight away, the stain has ended up permanent. My carpet its back to normal 😊 I highly recommend Klever Carpet Cleaning and will only be using this company in future.

read more
Helen Rowe
22:50 15 Sep 18
My carpet is like new again!! Friendly team and superb service! Highly recommended!
My tenant left behind stains which their carpet cleaner didn't manage to get out, they said the chemical for the stain

might make it worse off because they weren't sure what it was. So when I called these guys I didn't have high expectations, just wanted a second opinion.I was shocked that they managed to fade the stains so much so that they are hardly noticeable, and on cream carpet!I used to think all carpet cleaners must be the same, but when you need results you need a professional, not just a guy in a van with a machine. I will be using klever again, thanks for the awesome service.

read more
Lisa Yuyi
07:58 11 Sep 18
A+, these guys know their stuff. I actually got Klever in to fix the work that another cleaner hadn't done. We had

already paid $150 for a 3 bedroom house and it ended up being pointless because the guy that came didn't remove half the stains and left the carpet feeling sticky!The guy from Klever explained that the first cleaner had left chemical in the carpet (probably because his machine was not strong enough) and that's why it was sticky. He also removed stains the first guy said were permanent and wouldn't come out (busted).Moral of the Story: Do yourself a favour a skip over Mr super cheap. After paying twice to fix a bad job, i know it's totally worth the extra $50 to get the job done by a professional company.

read more
Shane Beil
03:47 30 Aug 18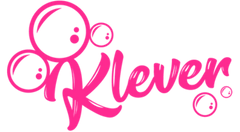 ---
Contact:
---
Klever Carpet Cleaning
Head Office Address:
68 Finnerty Avenue Howick, Auckland 2014