Professional Carpet Cleaning Service Takapuna
Get The Very Best Carpet & Upholstery Cleaning Service in Takapuna
Call Klever, For Fresh Clean Carpet You'll Love ! 
Professional Carpet Cleaning Takapuna
Get The Very Best Carpet & Upholstery Cleaning Service in Takapuna
Non Toxic
Fully Insured
5 Star Rated
Fast Response

Stain Removal

Fast Drying
Our Carpet Cleaning Reviews
This is the second time I've used Klever for their carpet cleaning services, and they delivered once again. I had tenants moving into my property and needed a quick turnaround with this job. Klever accommodated my urgent request and I was very happy with the results. Highly recommend 🙂

Verity Vincent
10:57 01 Feb 22
Guy who I booked it with was patient and knowledgeable and they managed to fit me in quickly. On the day they let me know when they were on their way and then the whole service and follow up was great. Looks so much better now and the nasty smell is completely gone. Highly recommend.

Charlotte Pridham
07:18 25 Jan 22
Well where do I start, easy booking system...prompt response with flexible times to suit my busy days....we had a few nightmare stains of which after a bit of hard work and seemly magical chemical the carpets looked brand new.Generally I would not bother writing reviews however this company really went the extra mile to accommodate, along with a honest reliable service.Highly recommend to anyone who's looking to revive pet marked rugs carpet and furniture!

Hayden Taylor
10:13 06 Sep 19
WHY CHOOSE KLEVER FOR YOUR CARPET & UHPOLSTERY CLEANING IN TAKAPUNA
We specialize in cleaning residential carpet and upholstery in Takapuna.  After working for the competition I designed Klever from the ground up to be better than all the rest.  Our happy clients already know our communication, tools, processes, service and results are second to none. If you want the job done right, look no further than the Takapuna carpet cleaning experts @Klever.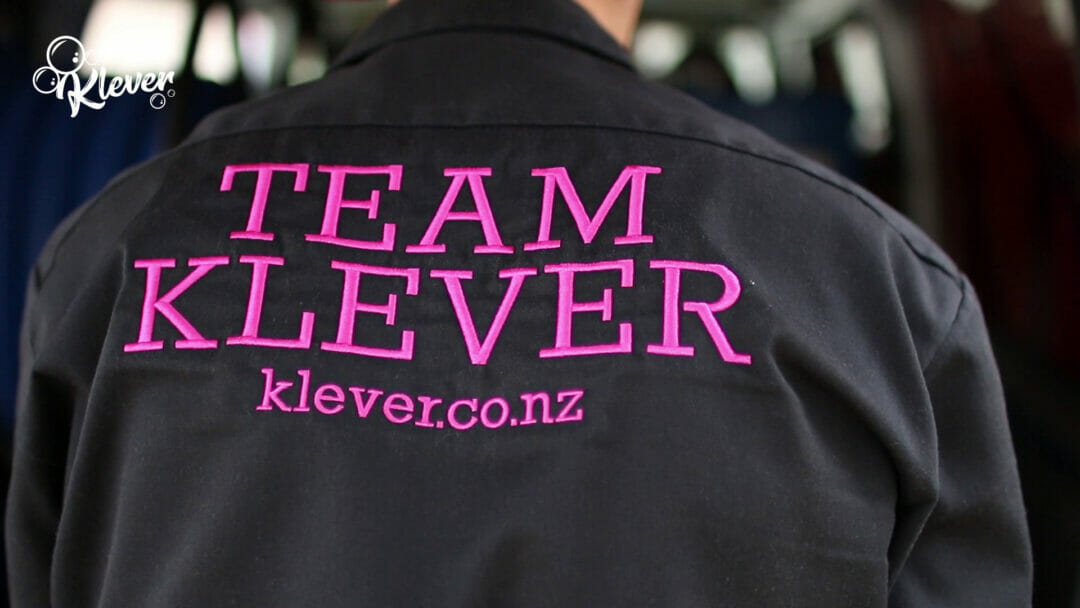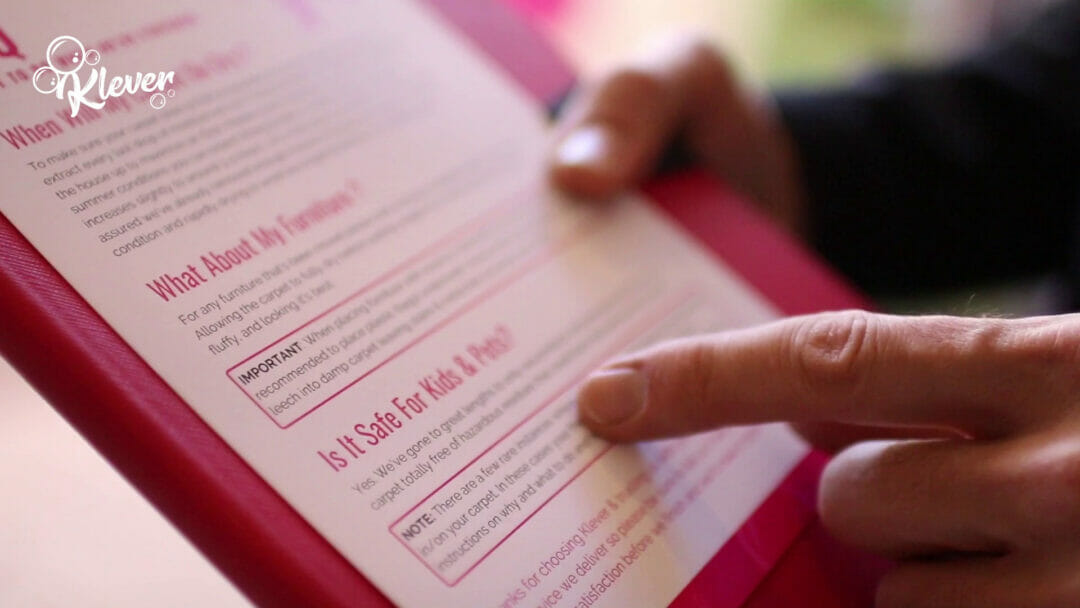 TRANSPARENT FLAT-RATE PRICING
Before beginning, your carpet technician will thoroughly assess your carpet & provide options designed to meet the specific needs of home owners in Takapuna
SAFE NON-TOXIC TREATMENTS
Our trademark 6 step carpet cleaning process uses only the very best in safe non-toxic methods and chemicals. Ideal for allergy sufferers and those wanting the deepest clean possible while keep their pets and family safe.
WE ARE 100% SERVICE MINDED
Not home weekdays? Want to leave us a key? Have some other unique requirement? Our staff will work with you to fit into your schedule.
100% SATISFACTION GUARANTEE
We work until your happy. period. No gimmicks, no excuses. If something not right, tell us, and we'll fix it.  *No Miracles Policy applies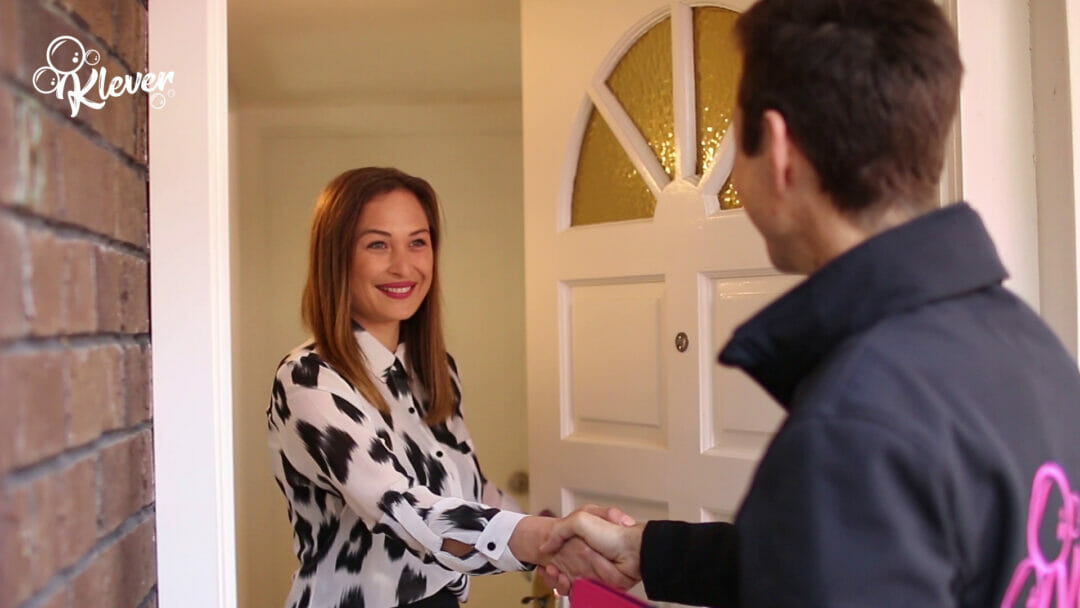 Carpet Cleaning Service FAQ's
What Cleaning Method Do We Use ?
The hot water extraction method of carpet cleaning uses water that's 98.9 degrees Celsius. This heat is how we break apart dirt and grease from the carpet fiber to be extracted with our powerful vacuum.
Truck-mounted machines are the only machines with the power to reach deep into the carpet pile and extract maximum dirt then whisk away left over moisture.
How Long Does It Take?
There are several different factors that determine how long the job will take. Weather, wind, and the skills of the carpet cleaner's doing the job will all make a real difference.
Carpet cleaning for most homes takes around 2 hours. Dirtier carpet or large homes usually take longer. Most carpet dries within 2-4 hours. Old carpet or thick pile carpet can take up to 8 hours max.
Wet or cold weather generally increases drying times of your carpet by only 25%.
Carpet Cleaning Prices
We use flat rate pricing meaning if you have a 4 bed house, you'll pay the same as someone else who has a 4 bed house. On the day, our technician will examine your carpet and quote for any serious stains before commencing work.
The cost of carpet cleaning in Auckland can vary greatly. The most important factor in carpet cleaning prices is the quality of the service you decide on. Cheap carpet cleaners use low powered portable machines. The good ones use stronger truck mounted machines. Our carpet cleaning prices start at $175.
Can Your Carpet Technicians Remove Stains?
YES! Our carpet technicians carry a broad range of specialised chemicals for treating various types of stains. We can remove, coffee, tea, blood, urine, food, grease and more. We will work until the stain is gone. We do have to mention that some things just don't come out no matter what we try, but we can tell you if this is the case for you.
How Do I Pay ?
Payment is easy. All our vans have mobile eftpos terminals that accept all major credit cards and debit cards. Once we finish cleaning you can simply tap and pay. On occasions where your not present, payment can be made via phone or internet.
How Long Does It Take To Dry ?
Not as long as you think. Your carpet technician is trained to inject steam into your carpet twice, then extract it 4 times.  These extra strokes of powerful vacuum extraction remove all excess moisture leaving your carpet barely damp. On a nice day, your carpets should be dry by night fall. During rain or winter months drying times are about 20% longer, which is really only a few hours.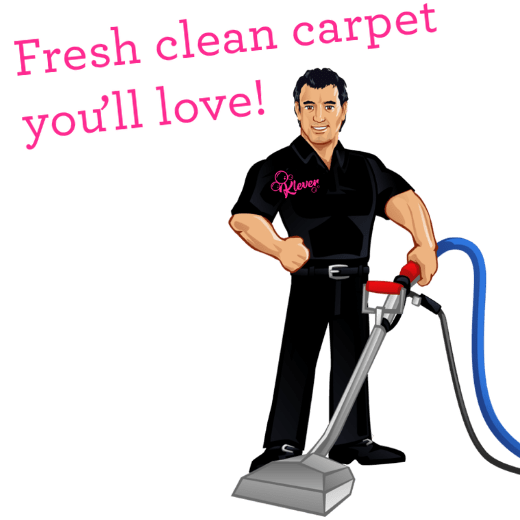 ---
Contact:
---
Klever Carpet Cleaning Head Office
2/113 Bond Crescent, Forrest Hill
Auckland North Shore 0620
Our Auckland Locations