Carpet Cleaner In Mission Bay
Our friendly & reliable Mission Bay carpet cleaning technicians clean carpet, remove stains and do upholstery cleaning for homes and offices in Mission Bay.
0800 KLEVER
Book Online
Mission Bay Carpet Cleaners For Homes & Offices
KLEVER Carpet Cleaning in Mission Bay are the leading company for all types of carpet cleaning service. Whether you're looking to clean up an unfortunate red wine accident, mess from a pet, or just a well overdue spruce up, you can rely on our friendly team of expert cleaners to arrive on time with the knowledge and tools to get the job done.
We are delighted to bring our carpet cleaning technicians to all residential and commercial customers. If you need carpet cleaning in Mission Bay area, we have wide a range of techniques at hand depending on what your carpet needs to shine again.
So if you're getting a little embarrassed of that dirty hallway carpet or you just need to do an end-of-tenancy clean, you can rely on KLEVER to get the job done with ease and expertise. Regardless of the size of the project, our technicians are able to restore your carpet with the original freshness and cleanliness you enjoyed when you first bought it.
We want you to enjoy the sense of pride you get from a living space that looks pristine and well-cared for. And we understand how to care for carpets correctly, so you'll never have to worry about harmful cleaning methods or harsh commercial chemicals ruining your carpets.
Why KLEVER
KLEVER Carpet Cleaning Mission Bay pride ourselves in the thorough and innovative methods we use to restore your carpets. Traditional Auckland carpet cleaners are often thought of as the only way to clean a carpet thoroughly, and though it is highly effective, it's not the only method you'll need for the kind of squeaky clean carpet we want to achieve.  
Once our team is done, you can expect a carpet that's as clean as humanly possible. We guarantee that your carpet will be free of mould and mildew, stains, pet odours, and any visible grubbiness. At KLEVER, we believe in creating lasting customer relationships, which is why we won't finish a job until you're completely satisfied. We're committed to providing a top-notch service to you, so get in touch today if you're looking for any of the following services.
Cost
We help you spend enough to get the result you desire without wasting money on unnecessary treatments.
Results
Our guarantee is that if we can't get it out, it does't come out. We work until the upholstery is as good as it can be.
Value
Your KLEVER technician will always work with you to get the best result for your budget. We're committed to ethical business and never push useless products or services.
What You Get With KLEVER Carpet Cleaning 
Your carpet will get a full steam clean & sanitizing from edge to edge. We will spot treat all small marks & stains as we work each room. Our professional technicians are always friendly and service minded wearing neat and clean uniforms.
Your carpet clean includes...
A specialised dirt-encapsulating pre-wash spray of all carpet based on it's type
Separate treatment & scrubbing or high traffic and dirty areas
Wall to wall cleaning with a truck mounted, 1,000 PSI steam injection & extraction carpet cleaning machine.
What's Included
Steam Clean & Sanitize All Carpet from corner to corner
Spot Treat Small Marks & Stains as we work each room
Professional Work & Friendly Service from a uniformed tech.
How it Works
Dirt-encapsulating pre-wash spray all carpet
Separately treat & scrub high traffic dirty zones
1,000 PSI Steam injectection & extraction
What to Expect
Carpet that's as clean as humanly possible
Friendly and courteous service from a happy technician
Clean, dry & tidy after completion of work
Our Klever Carpet Cleaners Can Help With...
High pressure, high temperature professional carpet cleaning using the very best gold-standard in steam extraction equipment and safe non-toxic chemicals.
We can remove stubborn carpet stains you thought were stuck in your carpet forever. Blood, vomit, wine, juice, urine and many more.let our skilled technicians get it out.
We can get rid of dark mould & mildew stains from carpet and upholstery. Humid Auckland weather is hard on soft surfaces on carpet that's been near wet windows. Let us make them new again.
Call us to get rid of cat urine spots from your carpet. We can remove urine stains that go underneath your carpet into the underlay.  This requires specialist deep extraction equipment and skills. 
We can rejuvenate faded and dirty upholstery on couches, chairs, recliners, and more using our special upholstery cleaning process. Don't let your favourite furniture get old and worn, keep it fresh and clean and lasting years.
Blood, vomit and poo stains on carpet require special treatment. We have specialist chemicals to remove the stain, sanitize the carpet and eliminate smells to stop them coming back.
Wet Carpet Restoration
Carpet flood restoration needs to be carried out immediately to avoid mould and your carpet turning smelly and permanently yellowing. Avoid the need for expensive replacement and get us on the job ASAP.
Carpet Protection
Protect your investment and extend the life of your carpet and go longer between cleans with our high-tech solvent based carpet protection. This is more than just scotch guard and chemically seals your carpet's fibres for maximum stain resistance!
Marine Carpet
We're equipped and insured for marine upholstery and boat carpet cleaning. We use specialty products to penetrate and whisk away oils, sunscreen and salt from your boat's soft surfaces.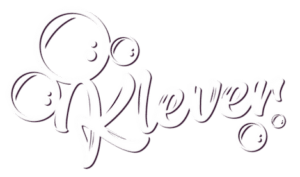 ---
Contact:
---
Klever Carpet Cleaning
Head Office:
68 Finnerty Ave. Auckland 2014